May 6, 2016 by jennifer.merrill4@gmail.com
Author/Hero
My mom showed me the newspaper clipping when I was 11 years old. Ann M. Martin was going to be signing books at a local bookstore. THE Ann M. Martin–my Ann M. Martin. She was going to be in MY CITY, just like any other person. All I had to do to meet my hero was show up.
I clutched my copy of Mallory and the Dream Horse and waited in a line with hundreds of other girls. What are you supposed to say when you meet the person responsible for your love of reading, the person whose books you devoured by the dozen? It was my first time being starstruck. When I approached the table, I was shocked by how completely normal Ann looked. She was a little skinnier and a little blonder than I expected, but fully human. Ordinary. She was not just a name printed across the front of the books I most treasured. Ann was a living, breathing person–even more vivid than the life-like illustrations by Hodges Soileau that graced each BSC cover.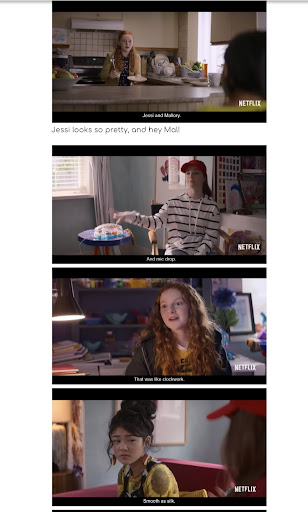 Raise your hand if you immediately recognized Hodges Soileau's name. 
Authors have always been my heroes. Lucy Maud Montgomery, JK Rowling, my beloved Ann M.–it's difficult for me to think of any other people who have played as significant a role in my life. Which is why when I first heard about the Dallas Book Festival, my head spun at the thought of getting up close and personal with some big-deal writers. And then I saw the lineup and gasped. An actual hero was listed among all the other speakers.
His name is Bryan Stevenson. His book is Just Mercy. If you haven't read it, you need to. Now. No really, NOW. Here's my Goodreads review; read it and be convinced that this is the next title you need to pick up.
Just re-read this and finished the last page with tears rolling down my cheeks. Stevenson tells a lesson his grandmother taught him early in life: to really understand things, you have to get up close. Stevenson has spent decades "up close," fighting for justice for the forgotten ones in a society whose criminal justice system operates so that "it's better to be rich and guilty than poor and innocent." His message echoes Jesus: the call to care for "the least of these." That's the cause to which Stevenson has dedicated his career and life, and in the United States, the least of these are the poor, the mentally disabled and, in wild disproportion, African Americans. In a nation where we have not adequately grappled with our shameful past of institutionalized racial inequality, which began with slavery and persists today in mass incarceration, may this book serve as a jumping off place from which we may become a people marked by compassion and understanding rather than fear and anger. You cannot read this without being heartbroken, inspired, and convicted. If I could, I would put Just Mercy in the hands of everyone I know and tell them to read–NOW.
If you've read the book, you know its significance, and just how special Mr. Stevenson is. He won a MacArthur Genius Grant; his TED talk has been viewed millions of times and been called "one of the five essential TED talks;" he's been called "America's Mandela." I couldn't believe my eyes when I saw that someone so important would be in my city. Sure, there were a couple other names on the lineup who excited me, writers whose books I'd read or wanted to read. But Bryan Stevenson? The chance to hear him speak–to even be in the same room as him–was historic. All I had to do was show up.
For his speech, Mr. Stevenson dispensed with the format of the other speakers' presentations, a short talk followed by a Q and A session. Bryan Stevenson spoke for an hour: the shortest hour of my life. But before he did that, the audience did something.
They rose to their feet and cheered.
Before Bryan Stevenson even spoke a single word, he had the crowd on their feet. To be in a room with someone who has meant so much to so many was enlivening; the energy was palpable. The crowd gasped, sighed, groaned, laughed, and cried throughout his hour long speech. We held our collective breath as he recounted tales in his decades -ong quest to secure justice for "the least of these." I sat on the edge of my seat focused solely on Mr. Stevenson, not looking to my right or left, yet fully aware of the pent-up emotion in the room. What was it like to be in the pew when Dr. Martin Luther King was preaching? To sit cross-legged in front of Gandhi and hear his wisdom dispensed? To work alongside Mother Teresa in Calcutta?
I'll never know. But listening to Bryan Stevenson speak felt akin to one of those experiences.
When Mr. Stevenson finished, after the crowd had leapt to its feet once again, I raced toward the exit clutching my copy of Just Mercy to join the others who had formed a line at his book-signing table. The line moved quickly. Why was it moving so fast? If people knew how important he was, all of Dallas would be lined up at this table right now, I thought. We'd be here all night.
I arrived at the table in no time at all. "Hello, how are you?" said Mr. Stevenson, smiling and full of energy. I shook his hand, unsure of what else to do.
"I tell everyone I know they need to read your book."
He said something about that being very kind. I smiled awkwardly for my husband, who was poised with my phone and ready to capture the shot. And then we were on our way.
My husband and I left the library where the festival was being held. While there were other speakers I would have liked to hear and books I could have bought, we'd done what we had come to do. I insisted on standing outside the library's glass window for a few minutes; Bryan Stevenson was on the other side, and I wanted to make the moment last just a little longer. When it was finally time to leave, I clutched my signed book to my chest and headed for the car, grateful for the opportunity to share space with greatness if only for a little while. Just Mercy has made an indelible impression in my life; now the author has made his indelible impression in my book.
And I hope that some day, for some reader, I'll be able to do the same.